Discover Your New Favorite Coffee Flavors
We are coffee lovers and roast coffee with passion. We want to offer wide variety of delicious coffees and tell the story of the farmers behind the coffee, so that you would too discover the amazing flavors that specialty coffee offers.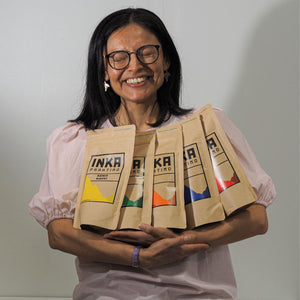 kahvin kestotilaus
Tuoretta kahvia suoraan paahtimolta ilman tilaushärdelliä. Tämä on paras tapa tutustustua laatu kahvien maailmaan, koska meillä on niitä aina laaja valikoima, ja saat myös pientä alennusta.
Lue lisää kestotilauksesta
Let customers speak for us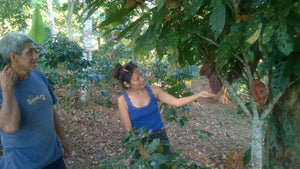 From Peru to Finland
I moved to Finland to be together with my family. I challenged myself to create my own job. It was important for me to connect with my roots in Peru and do something that Finnish people love. Therefore, I created Inka Coffee Roastery that provides ethical and sustainable specialty coffee, that is delicious.
Learn more about us
Highlights
2015 Volunteer worker at coffee farms in Peru
2016 Opens roastery in Finland
2017 Appearance in "Makumuistoja" TV show on MTV3
2018 Wins Helsinki Coffee Festival espresso of the year
2020 Roasters' Challenge 4th place
2021 Roasters' Challenge 2nd place
2022 Opens roastery in Tapanila, Helsinki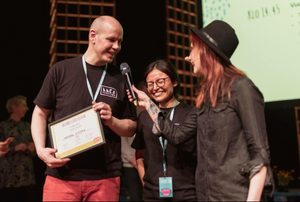 Löydät kahvipaahtimomme Helsingin Tattarisuolta